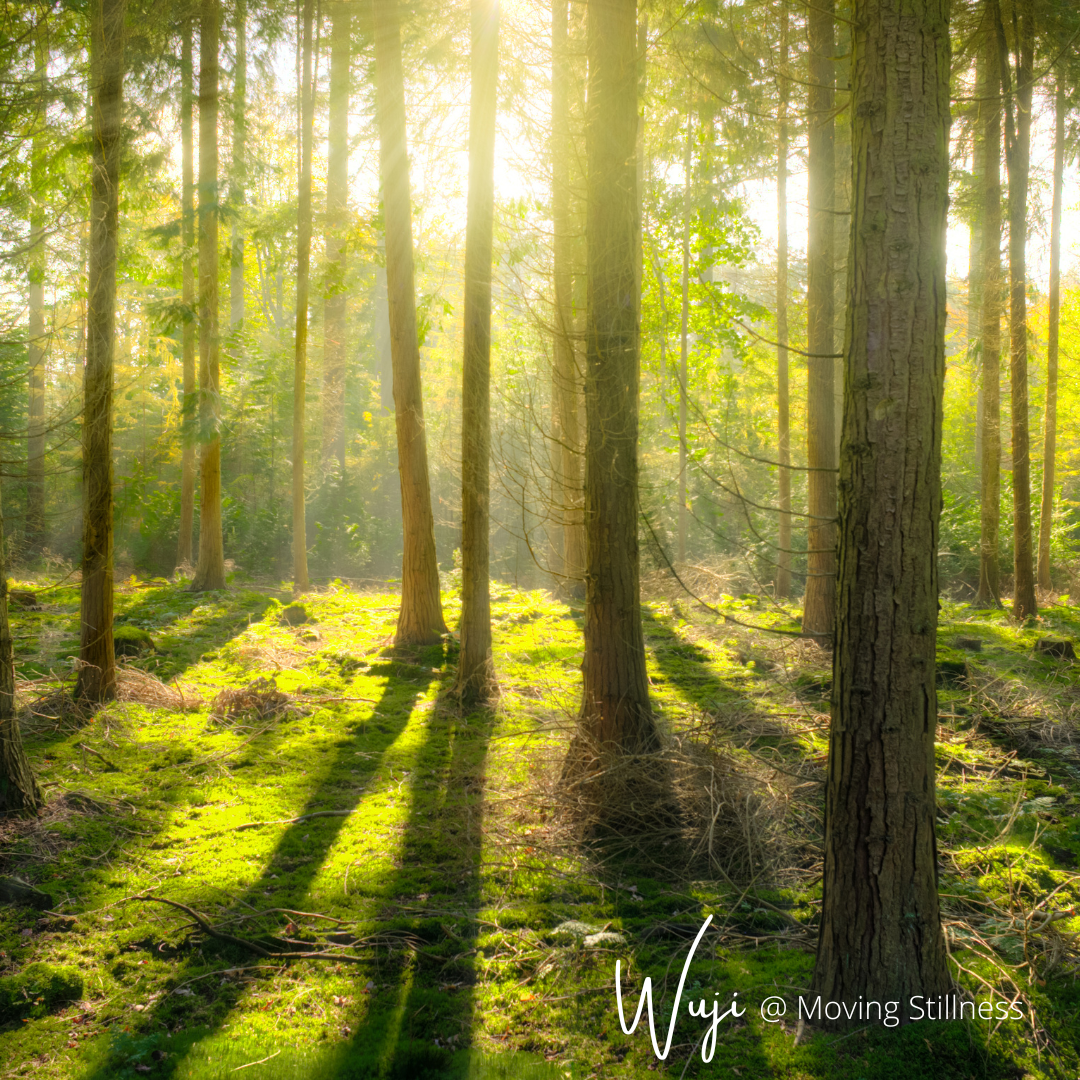 7-Day Wuji Challenge
for Centering and Grounding


body as anchor during movements and change
September 30 - October 7, 2022
Led by Yan Li, PhD, Somatic Coach, Master Taijiquan Instructor


Timeless Practice, Timely Application
Have you been feeling the impact of global changes at every front and through all the strata down to your communities and families? It seems such forces of change are only getting stronger and faster. In times of change, how do you stay centered, connected to your ground, not be swept away and lose all senses of agency? When you are uprooted, how do you grow?
Wuji Qigong is a timeless practice in Daoist spiritual cultivation. It has been used in many Chinese internal martial arts as foundational training for grounding/rooting, and in Chinese Medicine as an exercise for gaining vitality and healing chronic illnesses.
Although noticeable health improvements are often reported after 6 months of daily practice of Wuji Standing, beginners to the practice can start to notice beneficial effects in just a few minutes a day, with mindfulness and proper physical alignment. These more immediate benefits include reduced stress, increased stability - physically and mentally, as well as feeling more energized.
This 7-Day Wuji Challenge is a jump start for acquiring and applying this tool to center and ground ourselves as we move through changes and unpredictables.
What we will be doing
Friday, September 30, 9-10am Pacific Time: Live Workshop
In the live kickoff session on Zoom, you will:
learn and practice the key elements of Wuji Standing alignment
set the intention for the next 7 days
get your questions answered
This live session will be recorded and the recording will be available within 4 hours after the session.
October 1 - October 7: Daily Practice
You will receive an audio guide (about 10 minutes) each day via email and on the course website, along with a log form with prompts for reflections on your practice.
Day 1: Connecting to the center
Day 2: Relaxing the body
Day 3: Connecting to earth
Day 4: Relaxing the mind
Day 5: Connecting to heavens
Day 6: Integrating structure and awareness
Day 7: Integrating awareness and intention
Sunday, October 9, 10-11am Pacific Time: Live Post-challenge Session
This session will include:
Q&A on Wuji Standing practice
review and reflections
additional resources for continued practice

Good to know before signing up
Wuji is mostly practiced as a standing exercise, but can be modified for a seated position as well.
No prior experience is required to take the 7-day practice. The live kickoff session will cover the basics.
Experienced practitioners of Wuji Qigong can opt for a longer standing session (e.g., 20-40 minutes of standing), but note that the focus of this challenge is to take your Wuji practice deeper into your living. For that purpose, do not skip the audio guide and the reflections form.
The 7-day challenge is free to participate. You may also opt to pay $19.95 which will extend your access to the recordings and audio guides for one year from the start of the challenge.
For more questions, see FAQ below.



Reflections on Wuji from students
who took a 4-week Wuji Qigong course last year
❝ I'm loving [Wuji] and meditating faithfully! I'm feeling so much more energetic yet calm. So interesting to feel so much better. Thank you!!!
❝ I think this course is useful to people who are looking for a way to ground themselves amidst all the chaos and noise surrounding them. 'Just Standing' sounds simple, but the focus it takes to accomplish this is a wonderful skill to develop.
❝ Wuji Qigong has been an exploration & practice of learning how to relax & heal mind & body. The course has given me the tools & confidence to make the practice productive.
❝ I didn't know how beneficial this stance was and how easy it was to actually complete a 20-min stance daily.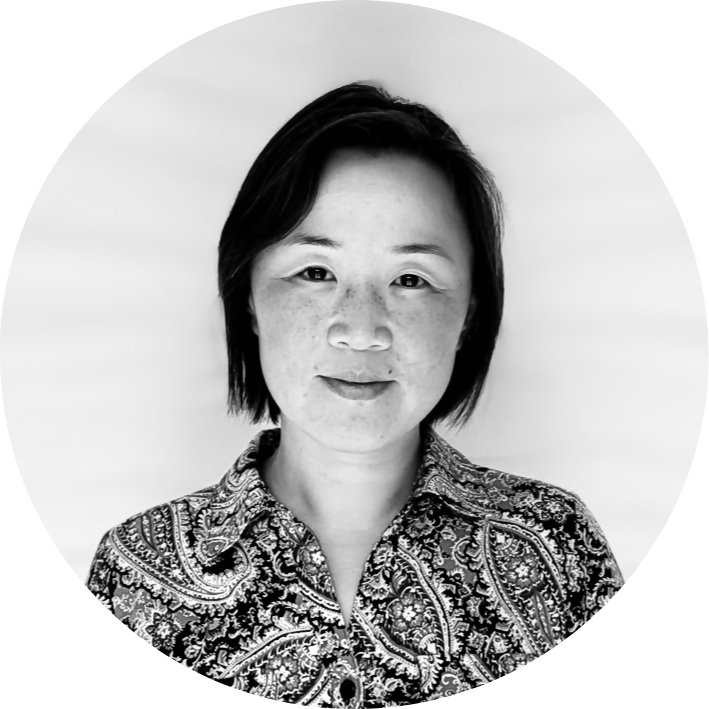 Dr. Yan Li is a somatic practitioner and founder of Moving Stillness School of Embodiment. Her work focuses on helping individuals and collectives thrive in times of profound personal and societal change.
Yan has been practicing and teaching Tai Chi (Taijiquan) for over a decade and received training in somatic coaching and somatic bodywork from the Strozzi Institute. She holds a doctoral degree in sociology from Stanford University and a master's degree in Teaching English to Speakers of Foreign Languages from Peking University. In her previous roles as a teacher, mentor, and applied social scientist in higher education and nonprofit organizations, Yan's work focused on understanding and expanding common grounds of shared human experiences. In her newer work in somatics, she continues to explore what uplifts the human spirit and how to help people weave multicultural roots and flourish fully.  

Check your inbox to confirm your subscription
FAQ

Does participation in this challenge depend on any physical conditions?
The Wuji posture is quite adaptable. It's typically done standing, but can be easily modified for seated positions, which we will go over in the kickoff session on Sept 30. If you can stand or sit straight for 5 minutes, you should be able to do it.
I can't attend the live kickoff session, can I still sign up?
Yes! The kickoff session will be recorded and accessible within 4 hours. If you have about an hour to review it before starting the challenge on Oct 1, you should be able to follow the schedule (audio guide will be emailed to you around 8am Pacific Time, and available on the course site by 12am Pacific Time).
What's the time commitment to take this challenge?
The kickoff session on Sept 30 is one hour. You should plan on attending it or watching the recording later on the same day.
On the 7 days of practice, it's recommended that you budget 15 minutes in the morning (or whenever is possible during the day) to follow the audio guide, and 5-10 minutes at the end of the day to reflect.
How long can I access the recordings and audio guides?
Everyone who registers will have access to the recordings and audio guides through October 15, 2022, one week after the challenge ends.
If you'd like to have access for a year (through Sept 30, 2023), you can register through the paid option any time before October 15, 2022. This option is available even if you have already registered for free.
I took your 4-week Wuji Qigong course. How is this different from that course?
The main objective of this challenge is to use elements and principles of Wuji as a tool to expand our capacity for staying centered and grounded in our fast-paced, ever-changing, increasingly chaotic modern lives. The focus is on learning the basics and being mindful about applying it through little moments of our daily life.
The main objectives of the 4-week Wuji Qigong course are 1) to help new practitioners build a daily practice of 20+ minutes of Wuji standing, and 2) to provide nuanced instructions on the Wuji alignment and mindfulness techniques so practitioners can minimize deviations and stand longer more effectively. This course is for practitioners who want to benefit from Wuji's profound healing effects and/or build solid foundation for Taijiquan training.