The Ba Duan Jin (8 Pieces of Brocade) is a set of exercises designed to cultivate health and wellness. It is one of the oldest sets of Qi gong or Neigong originating in the Song Dynasty (960-1127). Each of the eight exercises focuses on a specific organ system or part of the body. They balance the Yin and Yang energies and unblock the 12 Main Meridians of the body. The Ba Duan Jin are simple and effective exercises that promote optimal health and wellness. 
Instructor: Oscar Talamantes
Oscar Talamantes began his studies of Chinese martial arts at the age of 19 and has been studying and practicing Chinese martial arts and Qi Gong for over 25 years. He received most of his training in Wing Chun Gung Fu, Sun Style Tai Chi Chuan, Sun Style Bagua Zhang, and Xing Yi Quan from Dr. Jacques MoraMarco, a disciple of Master Sun Shurong the grand-daughter of Master Sun LuTang.
Along his Chinese martial arts studies, Oscar learned various classic Qi Gong forms to strengthen his Qi cultivation practices, including the 8 Treasures (8 Pieces of Brocade), Yi Jin Jing (Muscle/Tendon Change Classic), 6 Organ Healing Sounds, and 18 Luohan (18 Buddha Hands). 
Oscar deepened his studies of Qi cultivation at Emperor's College where he received his Masters in Traditional Oriental Medicine. Oscar has two acupuncture clinics in San Diego. He practices his martial arts daily.
(Photo provided by Oscar Talamantes.)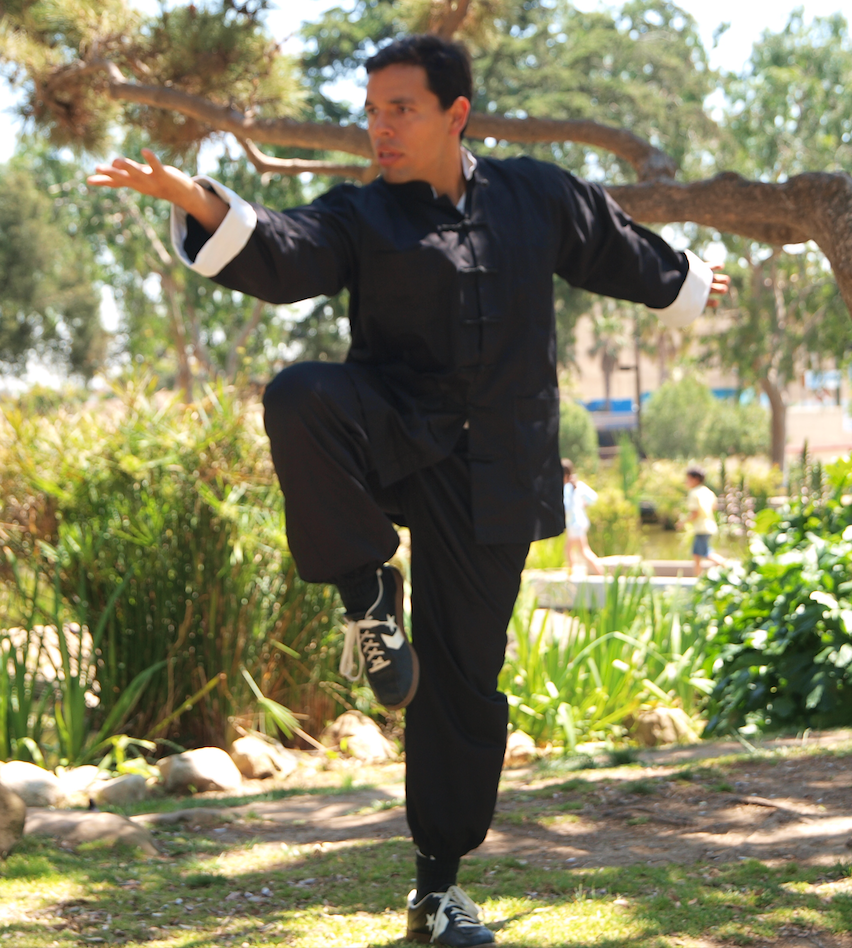 Curriculum
*** This course is closed for open enrollment. Registered students please log in to your account to access this course. ***
Available in days

days after you enroll

Welcome to Ba Duan Jin with Sifu Talamantes
Available in days

days after you enroll

Complete Set for Daily Practice
Available in days

days after you enroll

Recordings from Live Classes